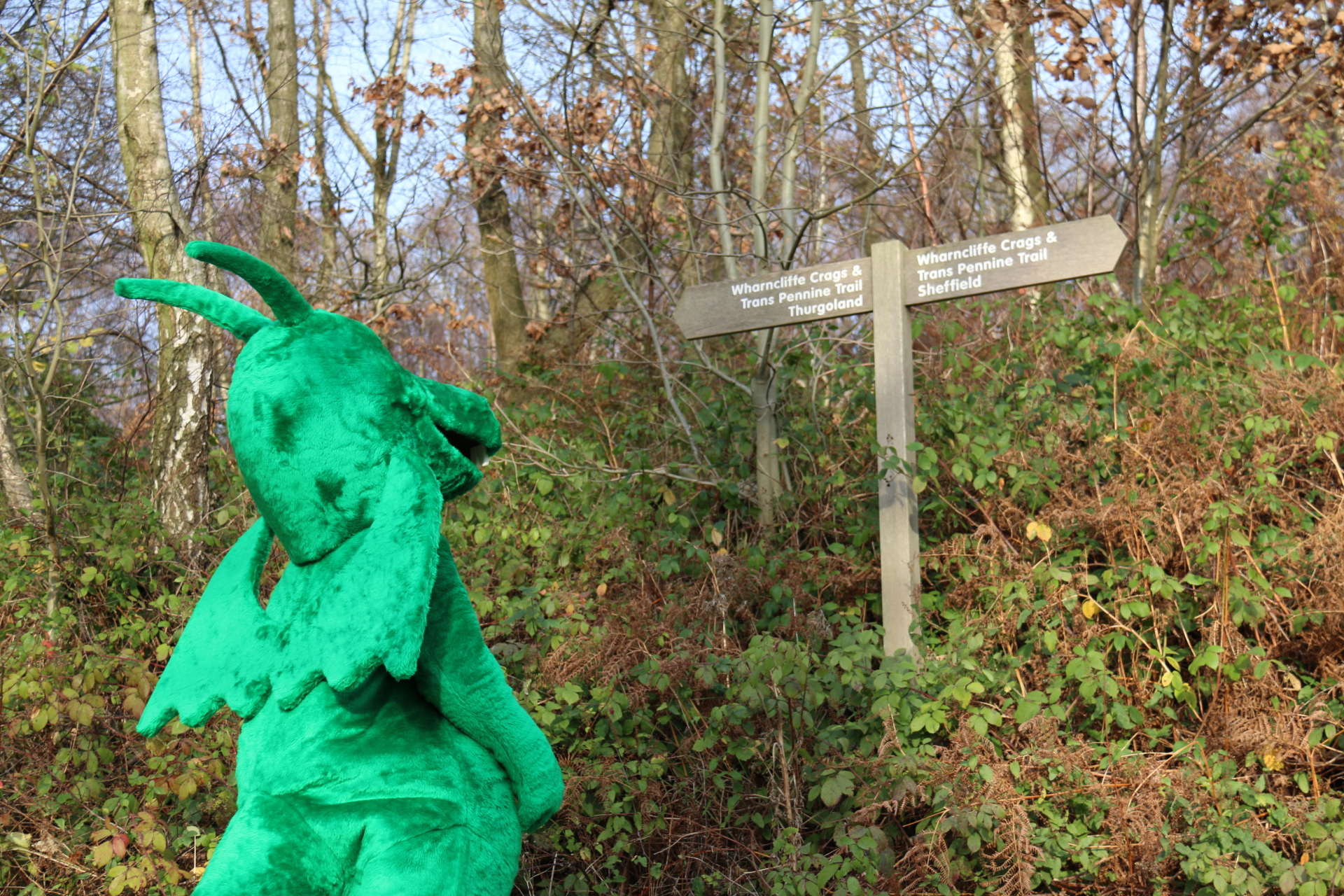 What is the purpose of Hal?
1) To introduce a new generation to the Ballad of the Wantley Dragon.

2) To highlight the Wantley Dragon's legacy within Sheffield.

3) To inspire people to get out and discover the places associated with the Wantley Dragon.

4) To work towards the creation of a new forest destination in the North of Sheffield, making use of existing woodlands and planting new trees known as the Hallamshire Forest.

As the 16th Century gave way to the 17th Century, Sir Richard Wortley the then Earl of Wharncliffe gained a reputation for being something of a dragon due to his constant battles with the locals. It seems that he wanted to elevate his status which he did in two way, one of these was by rebuilding his stately home; Wortley Hall. The other was to expand his private hunting estate Wharncliffe Chase by using dragoons to forcibly evict the residents living within the hamets of Stanfield and Whiley. Various protests took place over the following years which included the poaching of deer from Wharncliffe Chase, the nailing of a pig's head to the door of Wortley Church and the writing of the Ballad of the Wantley Dragon. The Ballad is a piece of protest poetry takeing inspiration from ancient folk tales such as "the Worm/Python of Grenoside" and "George and the Dragon" while parodying the events of the time.

More of More Hall was seen as a people's hero of the time having previously won a legal battle on behalf of the free men of Sheffield against George Talbot (6th Earl of Shrewsbury), making More a perfect protagonist from the neighbouring Hallamshire estate.

A few decades later the ballad was published and subsequently turned into an opera that was performed around the world, propelling the Wantley Dragon to the status of England's most famous dragon. In 1819 Sir Walter Scott quoted the beast in the opening paragraph of Ivanhoe and it has subsequently been included within the architecture of various buildings in and around Sheffield.

Hal has attended various events and appeared in several locations around Sheffield as part of Sheffield Environmental's campaign work.  If you would like Hal to attend an event that you are organising please get in touch with us through Facebook or Twitter.

In 2016 Hal officially appeared these events in 2016

The Woodland Herigate Festival......................Monday 30th May

Ecclesall Woods Woodland Discovery Centre, Sheffield

Wortley Beer Festival (Sat & Sun between 12 & 6pm)

Fri 1st to Sun 3rd July

Wortley Men's Club, Wortley Villiage, S35 7DB.

Hillsfest (Sunday Only) .............................Sat 9th & Sun 10th July

Hillsborough Park, Sheffield

The Family Fun day at Wisewood Sports Centre......Sat 16th July

Please watch this space for future dates.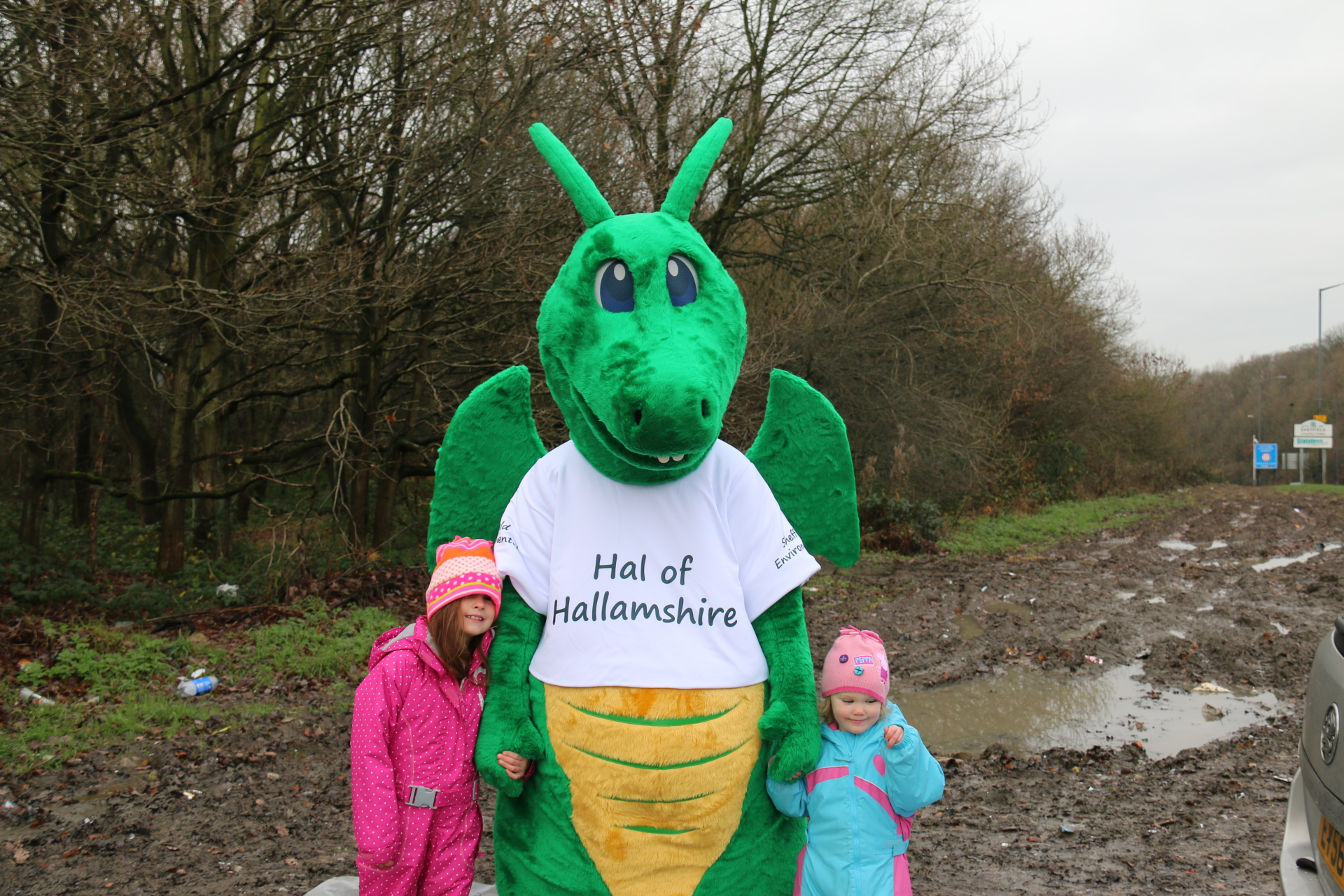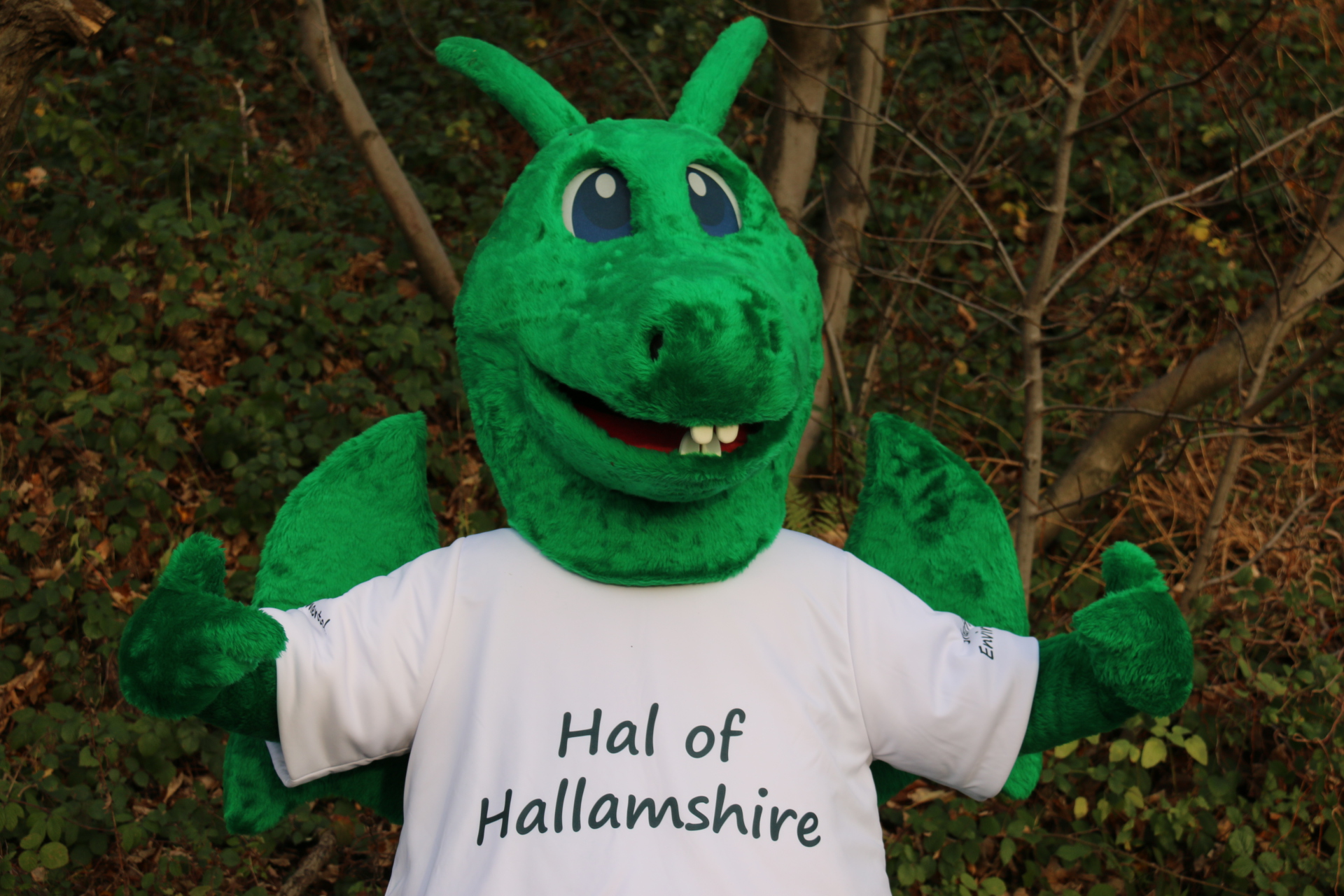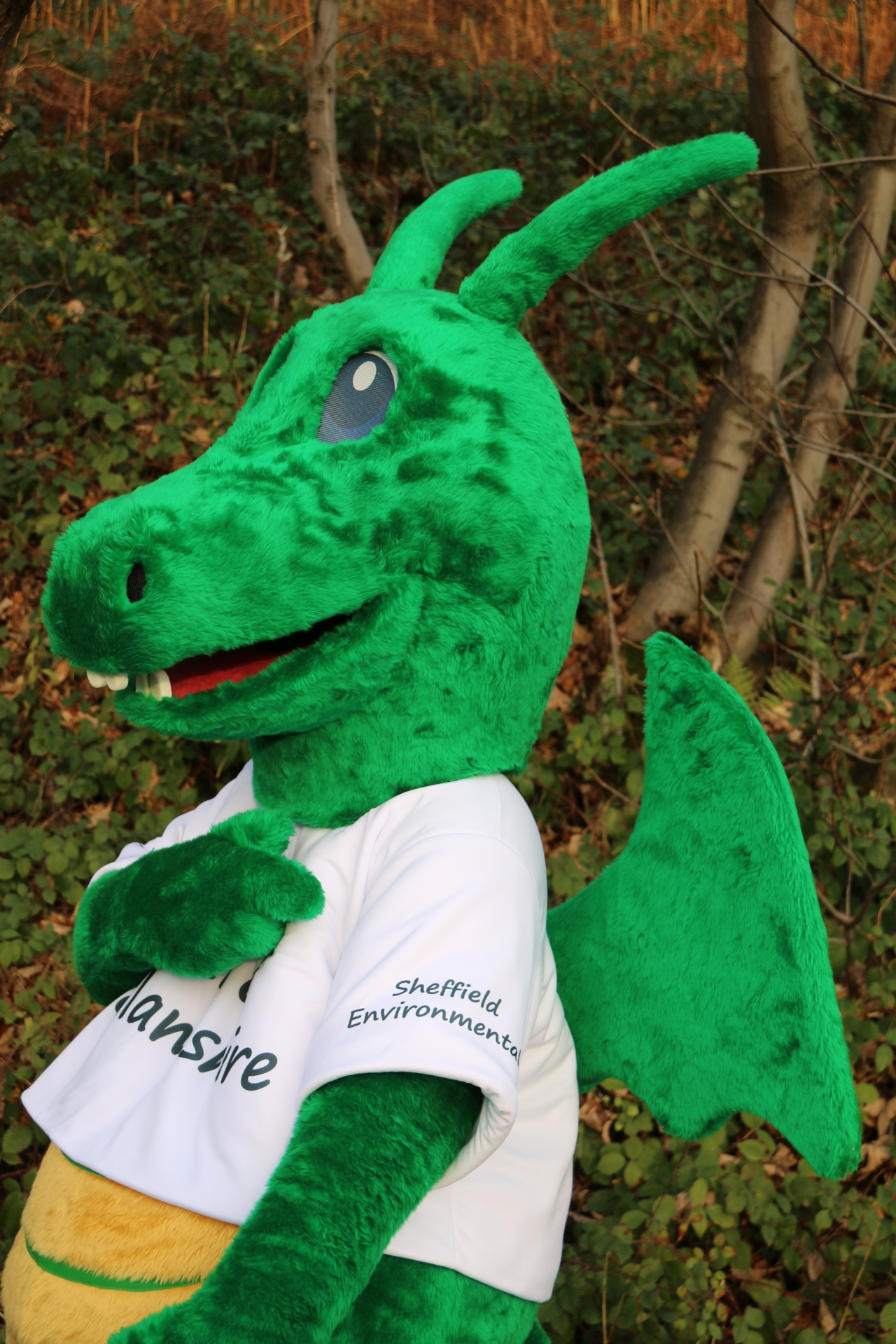 The Dragon's Den, Wharncliffe Crags (below) and various photos of Hal